Backwards Brain Bike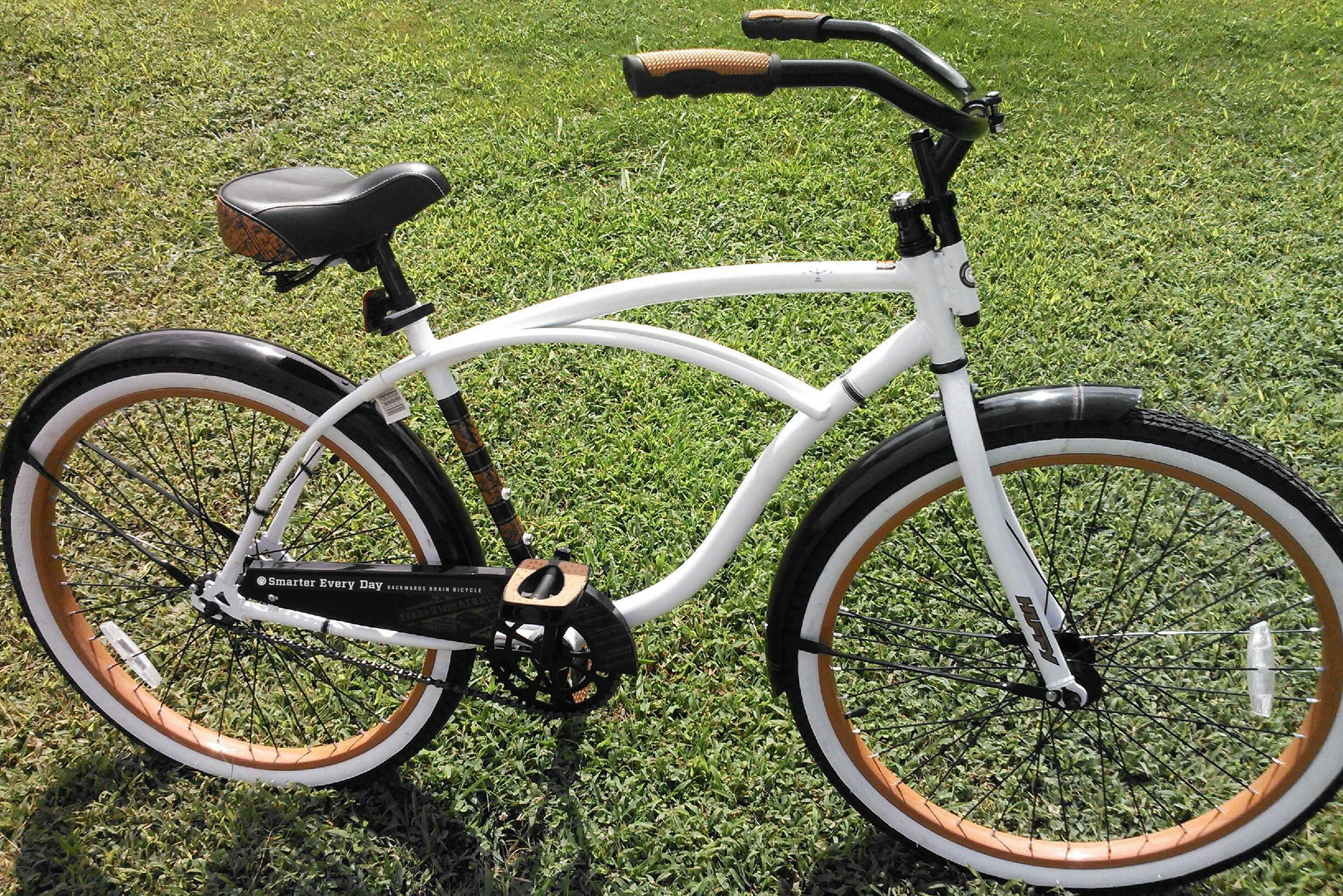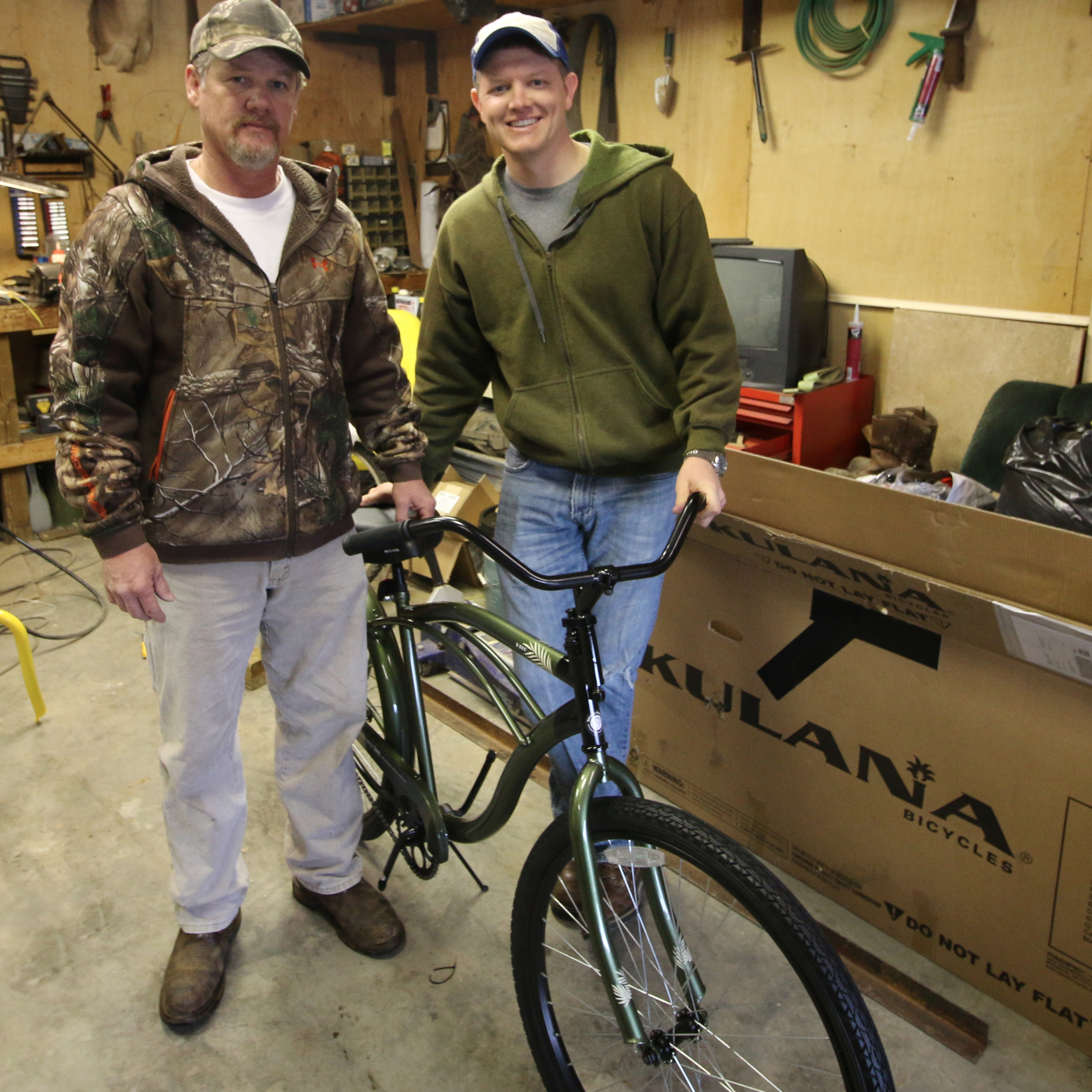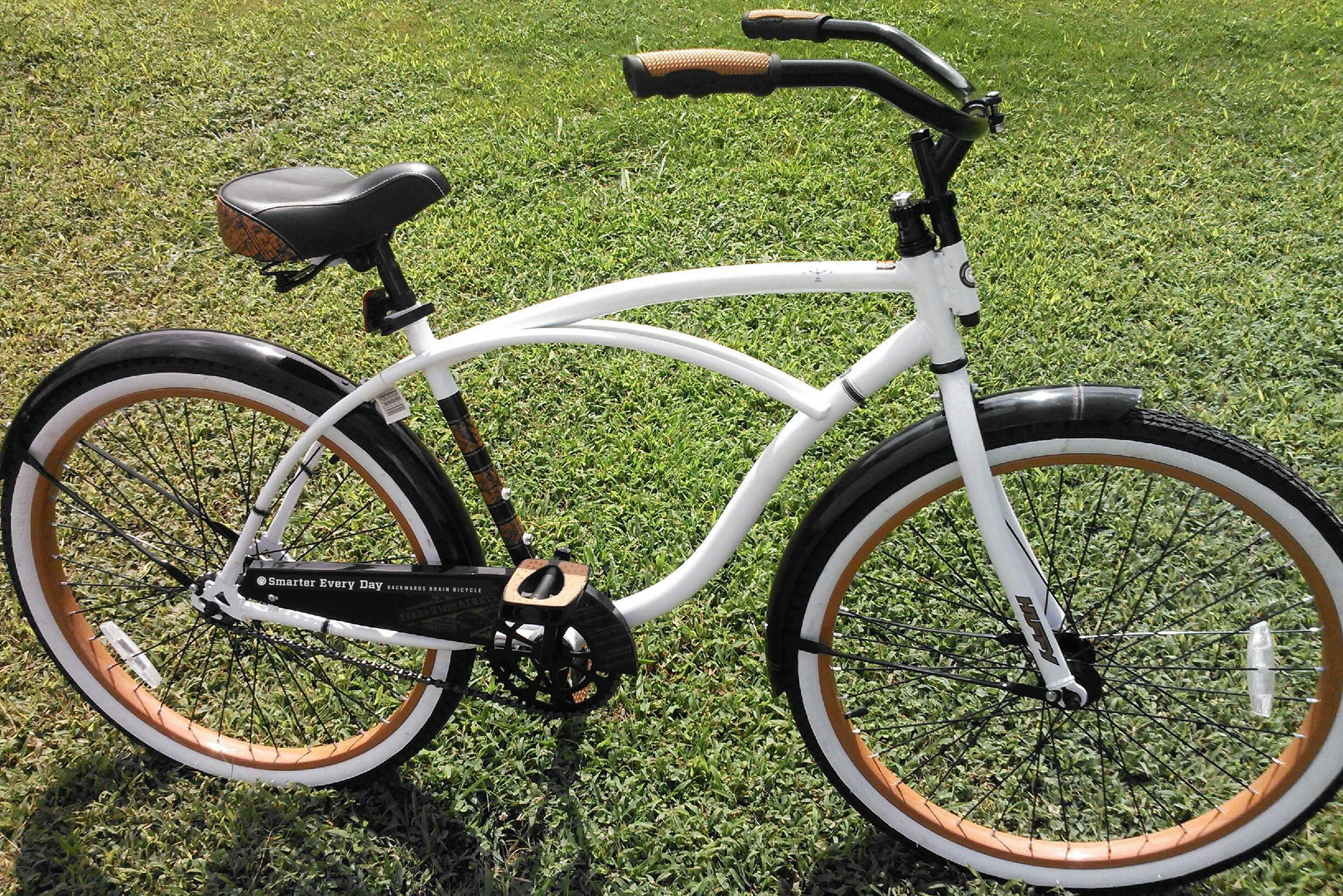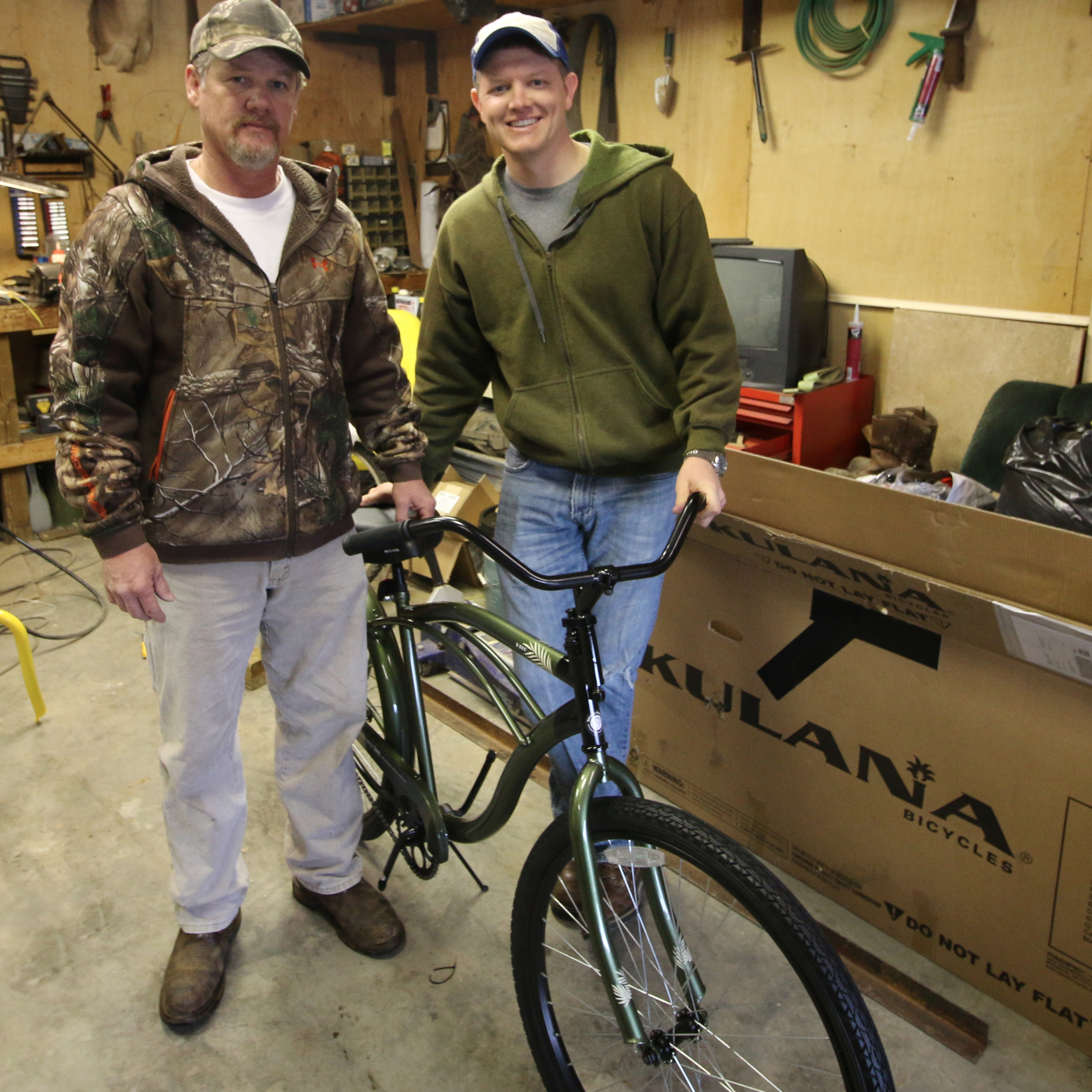 Backwards Brain Bike
Current turn around time for the bikes is around one month! If that time frame will be a problem, please contact us before placing your order.
As seen in "Backwards Brain Bicycle video": https://www.youtube.com/watch?v=MFzDaBzBlL0
These bikes are made by Barney, the welder, the same guy that made the bike that changed the way I look at the world. He can deliver them to the contiguous 48 states, no problem. Each one is made to order. It will take Barney around two weeks to complete the bike. Inside the US, shipping takes around one week.
Shipping Bikes to Alaska will require an additional shipping fee of $350. Please contact us before placing orders to Alaska.

INTERNATIONAL CUSTOMERS: We deliver out of the country using BonVu, but the shipping cost goes up considerably. The shipping charge at checkout will cover Barney shipping the bike to BonVu in Texas prior to being forwarded to your location. You will pay all of your international shipping costs directly to BonVu. Take a look at the details at the bottom of the FAQ page, and contact us if you have any further questions.

USING A BIKE FOR TRAINING OR PRESENTATION: Are you interested in ordering a bike for use in a NON-COMMERCIAL , internal, presentation, training seminar, event, etc? If you will be using it along with a SED video, please contact us for information on our video license agreement.

PLEASE NOTE: Barney handcrafts these awesome Backwards Brain Bicycles; so, all sales of these custom orders are final. These bikes ship without fenders, and the frame color and model of your bike may vary from these images. Also, if there is an extended delay while your custom order is being created, we will let you know.
These bikes will have a few parts that must be assembled when received. There is a booklet to help with this. A 3/4" (19mm) wrench will be needed to attach the handle bars.
Thanks in advance for your patience!
⇒DISCLAIMER⇐
YOU CANNOT RIDE THIS BIKE. Seriously, you're purchasing an unridable bicycle (at least initially). Part of the fun is figuring out how long it will take you to learn how to ride it. When I only did it for 5 minutes a day it took 8 months. I've seen people do nothing but the bike be able to ride it in an hour or so. There seems to be some sort of correlation with sticking with it and "powering through" the hard part. If you decide to give it a shot, I would LOVE to know your age and how long it took you so I can add your data to the mix.
Smarter Every Day LLC and Barney are not responsible for any injuries sustained from trying to ride this bike. If you DO decide to attempt it at your own risk, wear a helmet.